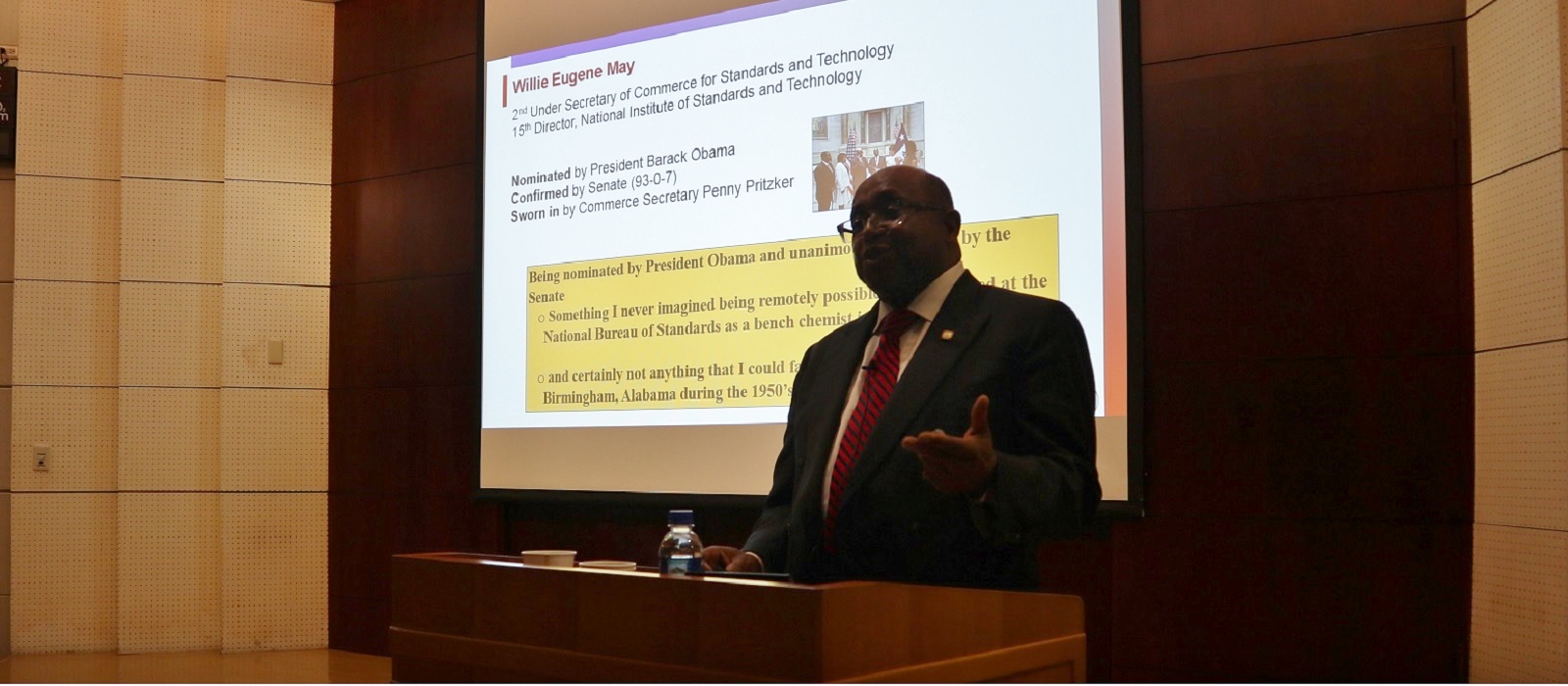 Dr. Willie E. May, Emeritus Director, National Institute of Standards and Technology (NIST), and also Vice President, Morgan State University was invited to NML to share his professional experience and give a talk on "Metrology and its Impact on Industrial Productivity and Quality of Life." on 26 February 2019..
Dr. May outlined his speech on three main points:
1) What is Metrology and why it is so important. Examples throughout the Years.
2) What is a Nation Metrology Institute (NMI). Role of an NMI in Modern Society, NIST as an Example.
3) Examples of Its Impact on Innovation, Commerce, and Economic & Social Sustainability focusing on Chemistry, Biology, and Materials Science.
Corresponding to the redefinition of the SI, Dr. May introduced that NIST has been positioning itself to develop quantum-based standards and sensors to disseminate the quantum SI. NIST's vision is that these quantum-based innovations will improve the SI dissemination through dual standards and sensors to the point where routine exchange of artifacts for measurement quality assurance is no longer needed. It would be a disruptive innovation that breaks the traceability: the new devices will potentially enable zero-chain SI traceability between NMIs and factories. Quantum-based devices open new horizons in measurement science and represent a disruptive technological shift in how metrology is done.