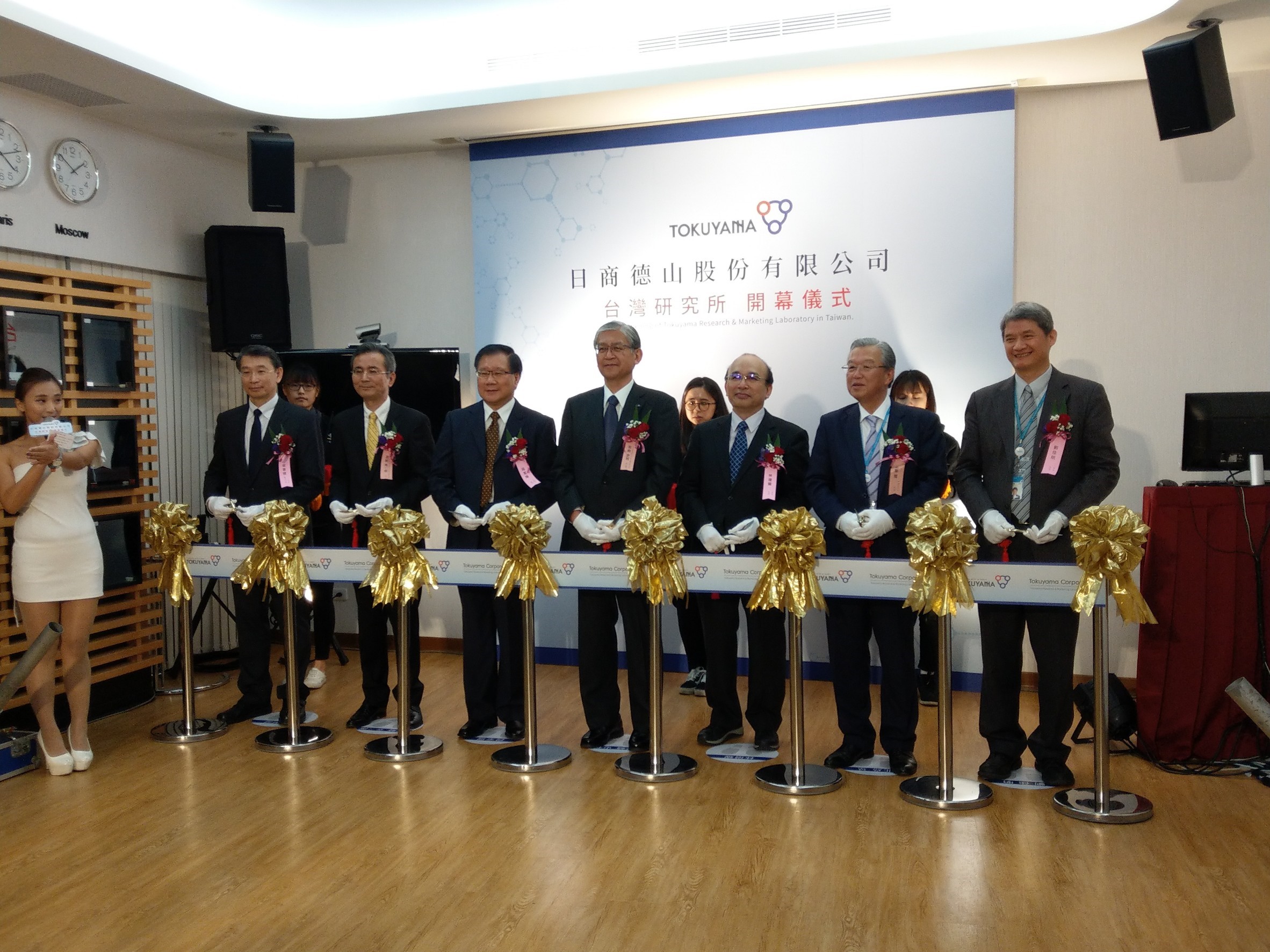 On 13 March, Dr. Tzeng-Yow Lin, Director General of NML attended the opening ceremony of "Tokuyama Marketing & Research Center in Taiwan" - the first overseas marketing and R&D base of Tokuyama, Japan. This is the derived action after Tokuyama signing agreement with NML in September, 2018, aiming to cooperate on the development of the new measurement technology of micro-particle in isopropyl alcohol (IPA) and tetramethylammonium hydroxide (TMAH) required for advanced semiconductor processes.
Tokuyama is a key player in chemistry related processes for global semiconductors, such as high-purity IPA for cleaning, and fumed silica for CMP (Chemical Mechanical Polishing/Planarization). It set up its first factory in Taiwan in 1996, and expanded its plant last year (2018) to produce the latest ultra-high purity isopropanol (IPA) required for advanced semiconductor processes.
For supporting the local industry, NML has been focusing on the development of inspection technology in semiconductor, such as thin film/surface analysis and nanoparticle measurement. NML has innovated several techniques to tackle the problem of nanoparticle measurement in advanced semiconductor process. With the launch of Tokuyama's new R&D center, the "competitive technology" will be developed and consequently facilitate the growth of the global semiconductor industry.